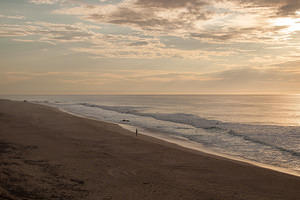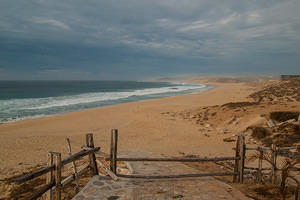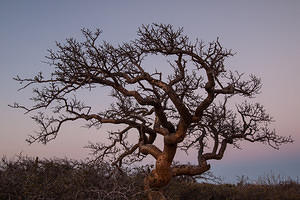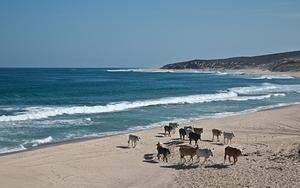 Photos of Punta Perfecta and Cabo Pulmo, Baja California Sur
This was our first trip to Baja south of Bahia de los Angeles. I wasn't quite sure what to expect from the Cabo area. It attracts a spring break crowd, so I was expecting a good part of the city to be similar to Tijuana's Revolucion. Thankfully, my fears seem to be mostly unfounded. Booming with hotels and condos, but the vibe one got was was less party and more relaxed. Then again, perhaps that is more because we didn't spend much time in Los Cabos – just time in the harbor to dive or stock up on goods. Outside of diving trips from Los Cabos, the first few days were spent north along the coast at low key hotel on the beach. We did some snorkeling at Playa Chileno (quite nice) and beach bummed around the area.
We finished out the bulk of our trip much further away from civilization. Punta Perfacta is a surfing break about an hour's drive on (mostly) dirt roads from the Cabo airport. There are small small enclaves of condos and vacation homes, but the area still feels very isolated. There are no utilities or phones – water is trucked in, power is provided by solar panels. My days mostly consisted of reading in a hammock with the occasional sprinkling of beach and surf. Not a bad thing.
In between my marathon hammock sessions we took a 30 minute drive north to Playa Los Arbolitos, which is on the southern end of the Cabo Pulmo National Marine Park. The beach boasts some old coral reefs within a stones throw of the sand. Though there were a lot of fish on the reef, the visibility left much to be desired. I suspect this has a lot to do with the strange weather and currents we are having this year. We were lucky enough to visit the beach on a Sunday when a lot of Mexican families were enjoying the beach as well. We practiced our Spanish with Jorge (a young ranch worker we gave a ride to) and enjoyed guitar music and traditional songs from our neighbors. I now have yet another classification for a great day – a slice of watermelon, live music, a palapa, and a beautiful beach.