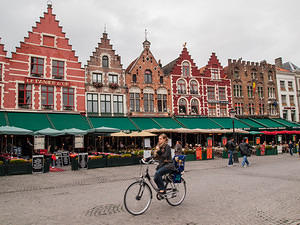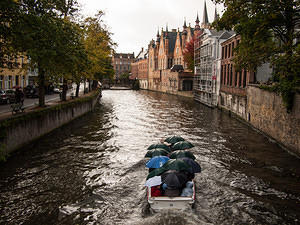 2010.10 Photos of Bruges, Belgium
I wasn't quite sure what to expect of Brugge/Bruges/Bruge. It looked like a gorgeous little town, but very heavily touristed. I have a low tolerance for wandering through gawking crowds – Disneyland is torture for me – so I was worried I would quickly grow to hate the tiny town choked full of tour groups.
Thankfully, I was completely wrong. Though offset by the low season and rain, there were still plenty of tourists in town. But the charming streets and canals seemed to swallow up the crowds with ease. If the crowds get too thick, duck in for a fantastic beer in a hidden bar or window shop chocolate. This is my kind of place.